Jungle
Blind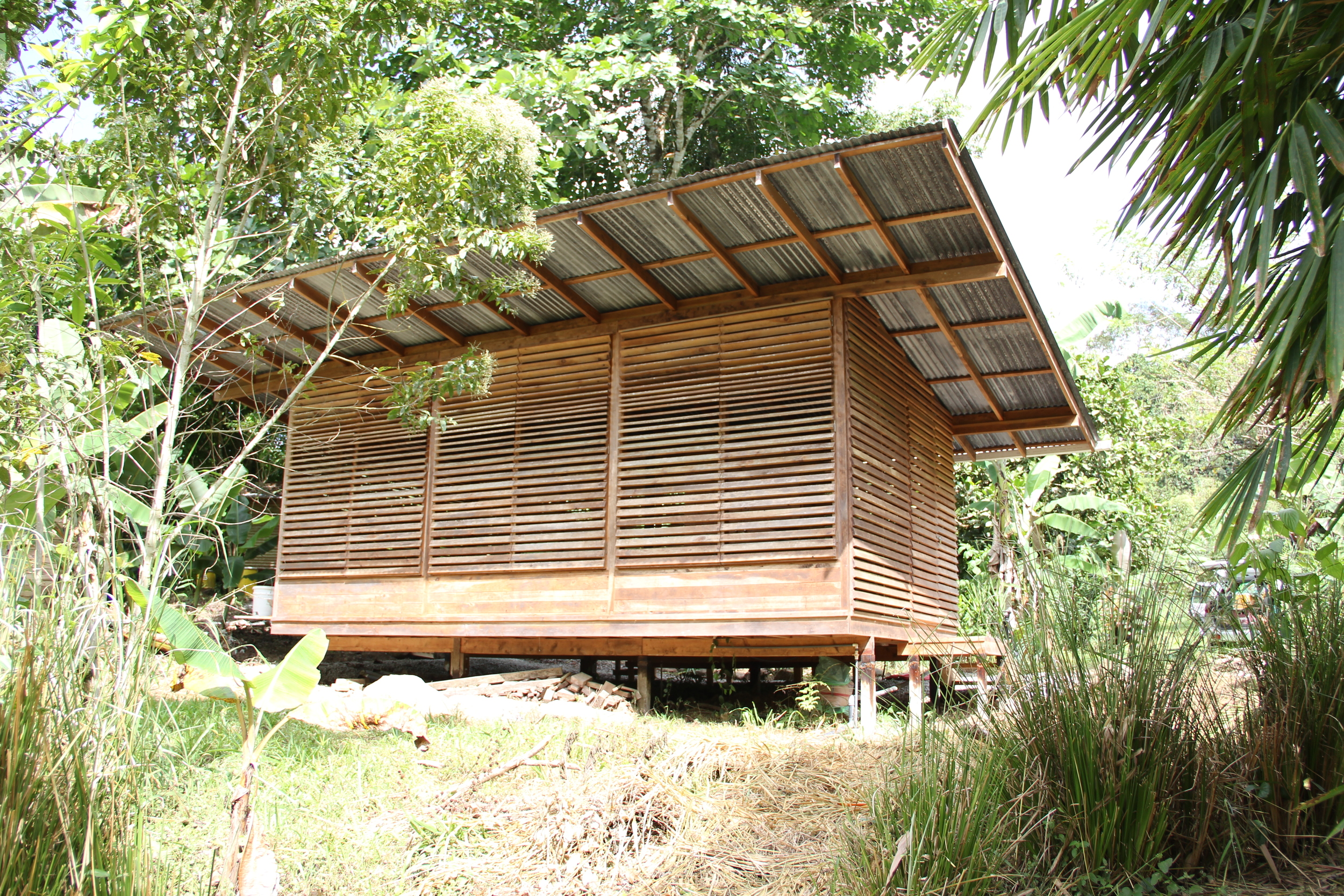 JUNGLE BLIND
Type: Cabin Location: Las Tumbas, Costa Rica Size: 288 sf Year: 2010
Nicknamed the 'Dugout" after the simple environmental homes of early Native Americans, design and construction of this cabin took place over a period of four months in early 2010. Located on Fuente Verde farm, a cooperative organic farm 7 miles Southwest of San Isidro, Costa Rica, the Dugout is a 288 sq.ft. hand-built structure constructed almost entirely of locally harvested and milled Cypress lumber.
Defined by six 4'x8' shutters and a skin of fixed louvered slatting, the dugout is conceived as a viewing platform, or 'blind', from which to consider the tropical jungle farm surroundings. By manipulating the shutters, occupants can choose varying degrees of privacy while maintaining a constant visual connection to views of the tropical setting through the slatted walls.
Designed to be fully shaded year-round, the interior of the 12'x24' structure is divided lengthwise into three overlapping zones for eating, living and sleeping. Raised eighteen inches above the main floor, the sleeping level allows for a full-sized bed and meditation space while connecting to the rest of the space by a full-length bench and step designed for lounging.
Though the interior space is small, the large shutters fully open to reveal both the southerly views of a six hundred foot jungle covered palisade and an experience much larger than the small footprint suggests.